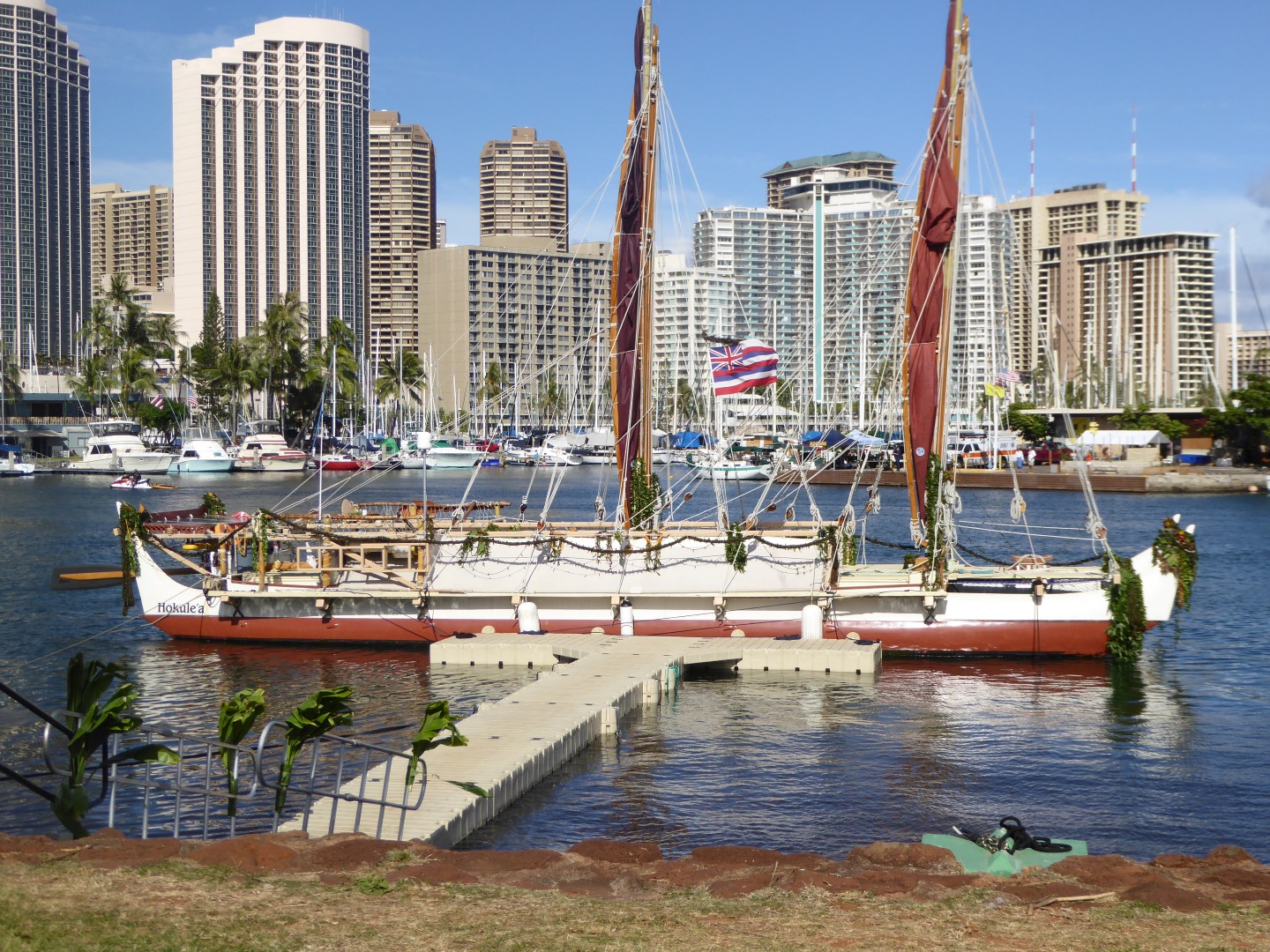 The Polynesian Voyaging Society and the Hokule`a Adventures
The voyaging canoes Hokule`a and Hikianalia returned to Oahu's Magic Island on June 17, 2017 after a 3-year, almost 60,000 nautical mile trip around the world, visiting 150 ports at 25 nations and territories to spread their environmental message of caring for island earth (Malama Honua). The official homecoming was greeted by thousands of well-wishers as well as by voyaging canoes Namahoe, Mo`okiha, Makali`I and Hawai`i Loa from the Hawaiian Islands and Okeanos and Fa`afaiete from the Marshal Islands and Tahiti that had docked ahead of their arrival.
The Hokule`a and Hikianalia departed the Marine Education Training Center (METC) on Sand Island again on August 17, 2017, to begin the Hawai`i Sail tour, visiting 40 additional ports and about 80 communities throughout the Hawaiian islands.
Members of alohawaiionipaa.org were fortunate enough to be present at the arrival of the voyaging canoes and some of the celebrations that followed thereafter, inclusive of visiting the Hokule`a when it was anchored at the Ala Wai Canal at the Convention Center. As also shown in some photo captions, this brought back memories of the world-wide departure of Hokule`a and Hikianalia from METC on May 12, 2014, its stop-over at other islands and departure from Hilo on the Big Island on May 30, 2014 as well as previous visits of its crew at Waimanalo on October 19, 2013.
The photo voyage then continues to the Bishop Museum and its Hokule`a Exhibit 'Generations of Voyaging' that started November 4, 2017 and is scheduled to last through June 24, 2018 along with its just-released book MALAMA HONUA Hokule`a – A Voyage of Hope.
For more information and support of the Polynesian Voyaging Society please visit hokulea.com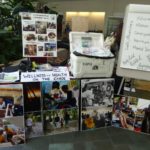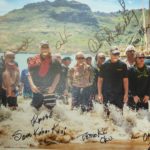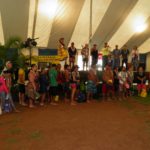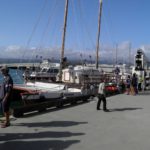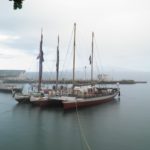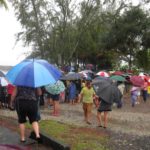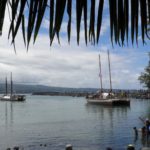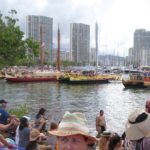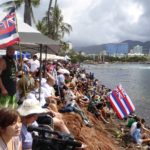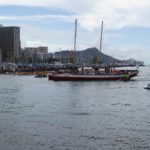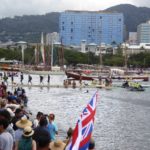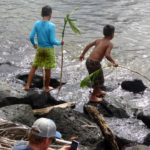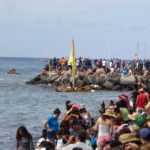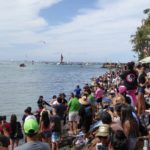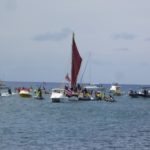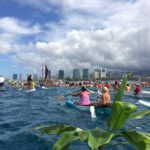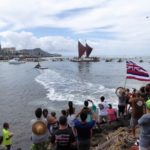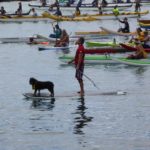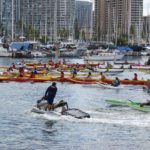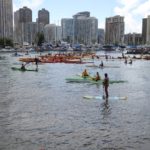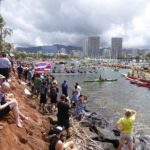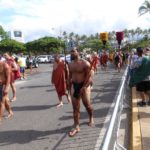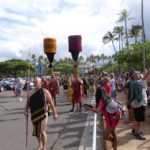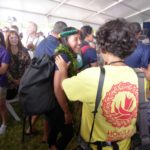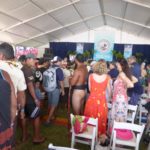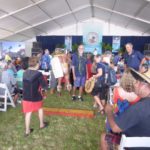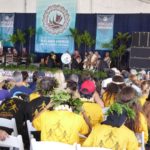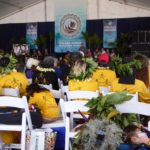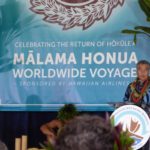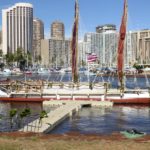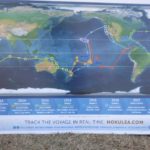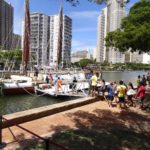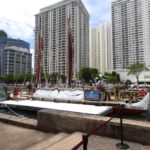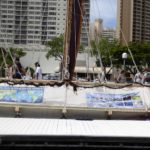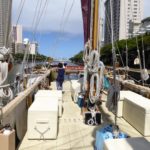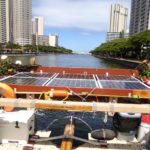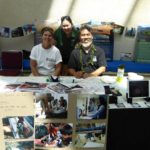 Updates – Bishop Museum Exhibit (November 2017):