Manu O Ku Festival 2017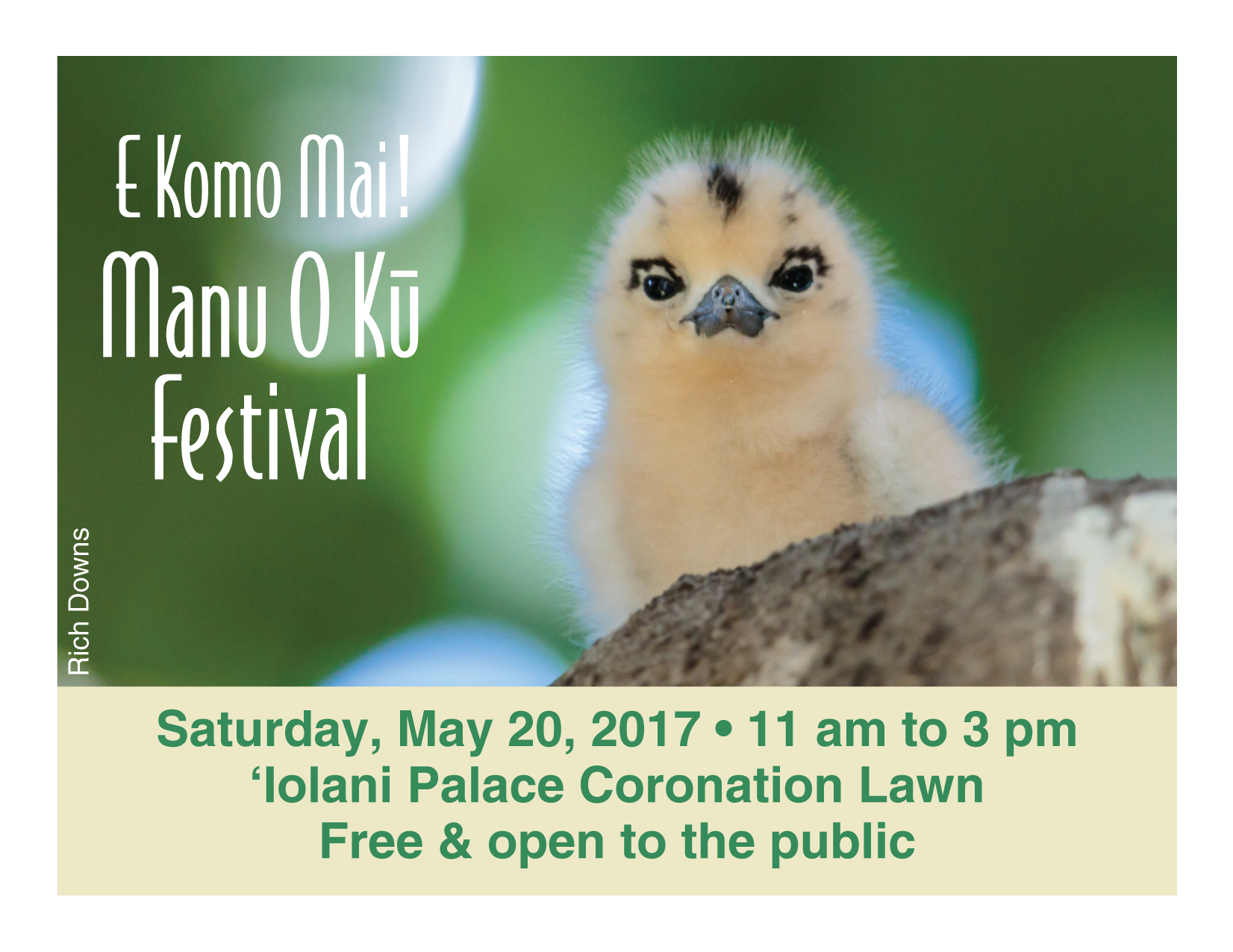 The well-attended Manu-O-Ku or White Tern Festival, sponsored by the Conservation Council for Hawaii, with alohahawaiionipaa.org being one of the co-sponsors, was celebrated this year again on the lawns of the Iolani Palace on May 20th, 2017. Highlights were the many often hands-on educational exhibits for the children, Hawaiian music and hula, games and prizes for keiki, crafts and educational activities, digital photo exhibit and bird tours.
The White tern, fully protected by federal law (Migratory Bird Treaty Act) and state law (State "Wildbird" law), is also the official bird of the City and County of Honolulu. Land-based seabirds such as the Manu-o-Ku or white Tern go out to sea in the morning to feed on fish and return to land in the evening to rest and feed their young. According to the Polynesian Voyaging Society, such diurnal flights were of great significance for guiding Polynesian navigators in search of land.
The White Tern is abundant in the Northwestern Hawaiian Islands, first colonized Oahu in 1961 at Koko Head and since then spread into the civic center of Honolulu. However, the Oahu population was listed as "threatened" by the State of Hawai'i in 1986. Thanks to the dedicated efforts of conservationists and citizens who came together to observe, protect and raise awareness about Manu-o-Kū, over 250 nesting sites have now been spotted occurring from Kapi'olani Park to Iolani Palace.