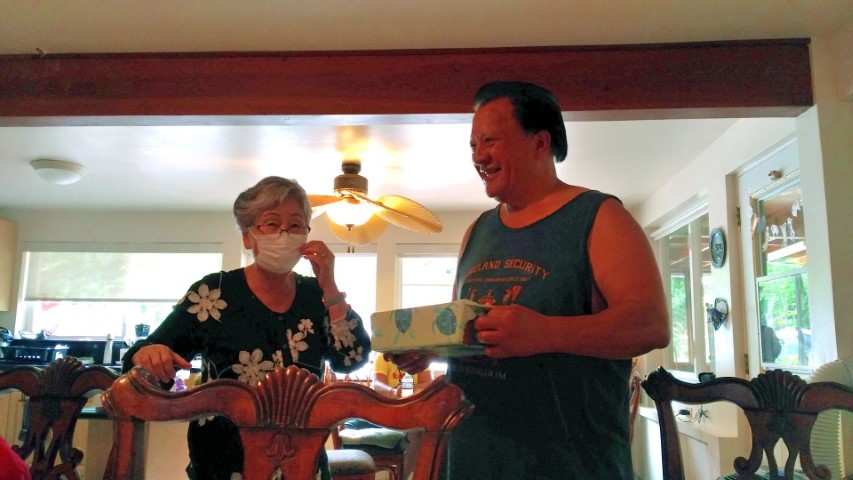 As summarized during Alohahawaiionipaa org's (AHOP org) Board and Annual meetings held on June 27, 2020, its friends and board members supported and participated in programs that benefitted Native Hawaiians, environmental groups, and projects such as Waimanalo's Hui Mahi`ai Aina homeless village that brought immediate solutions to the homeless crisis along with supporting sustainable food security agriculture. Supporting people in need with our own limited resources especially during the holiday season will also continue.
An expansion of the previous scholarship program that just focused on supporting the programs of Hawaiian Civic clubs was made possible by our own supporters digging into their pockets even deeper before the Covid-19 crisis. AHOP org now supports for the fiscal year 2020-21 two each 2-year scholarship programs focusing on AA degrees in agriculture and 4-year programs culminating in Bachelor of Science Degrees in Natural Resource Sciences from the University of Hawaii. The first four-year scholarship (minimum $2,000/yr. for 4 years) was already awarded on July 16, 2020 to a well-qualified and most deserving student applicant from UH.
Because of the Covid-19 pandemic that largely shut down Hawaii between the middle of March and June, some of the proposed and ongoing projects were curtailed. Emphasis was therefore placed on "staying closer to home." This included focusing on producing face masks for free public distribution, providing the first crops of ulu as well as coconuts to people in need, and supporting Hui Mahi`ai Aina in its efforts to provide at least a temporary solution to the local homeless crisis in Waimanalo.
Not forgetting our Board members, the June 27, 2020 Regular Board meeting started with appreciating the dedicated services to the community by our newest Board member Eddie Kaiama on his first full year anniversary on the Board acting as our community liaison. He was presented with a pair of fireman captain boots recognizing his previous over 30 years of dedicated service as a Federal firefighter.