On October 20, 2014, a bank account was opened in the presence of a small group of native Hawaiians that almost brought tears to their eyes during the emotional preparations. The account was opened with First Hawaiian Bank specifically for depositing donations for the Hawaiian Cultural Center Village (HCCV) drive project.
The drive to establish the Hawaiian Cultural Center Village (HCCV) in Waikiki is continuing on a one-to-one basis with education of tourists visiting Hawaii as well as publishing for downloading the signature drive sheets on the World Wide Web inclusive the Social Media. In Honolulu tourists, residents, as well as homeless Hawaiians living already for almost twenty years in their vans signed the HCCV signature drive petitions. Some of these overlooked Hawaiian homeless even donated up to $5 from their limited funds as it gave them a glimmer of hope for Hawai`i's future. Completed signature drive sheets were also already received from Japan by E-mail.
Even if it would be feasible to purchase the land Native Hawaiians cannot realistically raise the almost $52.5 million (based on the 2014-15 Honolulu tax records) perhaps required to secure the almost 11 acres of land. The nearby 6.5-acre International Market Place site even sold for about $700 million dollars and sadly was torn down to make room for an upscale shopping and dining center. The concrete tourist jungle that is now Waikiki and the astronomical land prices that developed along with it are largely the reasons why many Waikiki Hawaiians have become homeless and visitors pay such high prices for accommodations. But with your support we can request our Hawaiian elected officials to consider and pass the required bills/legislation to make the HCCV a reality while the world is watching as the HCC drive is expanded to the news media.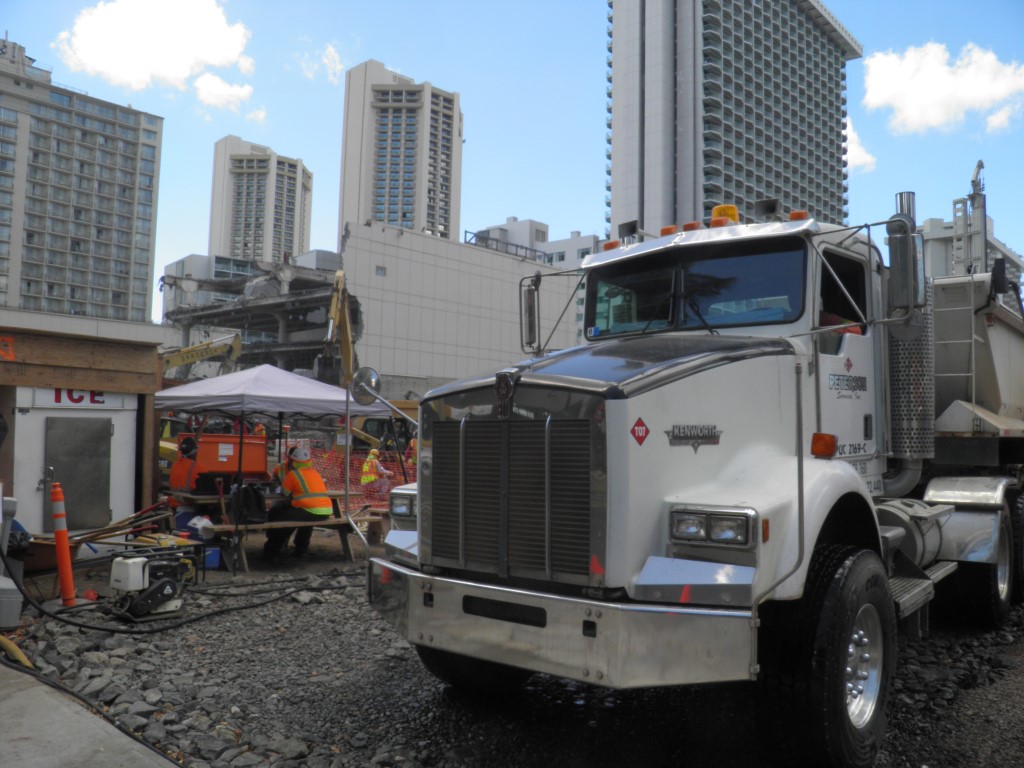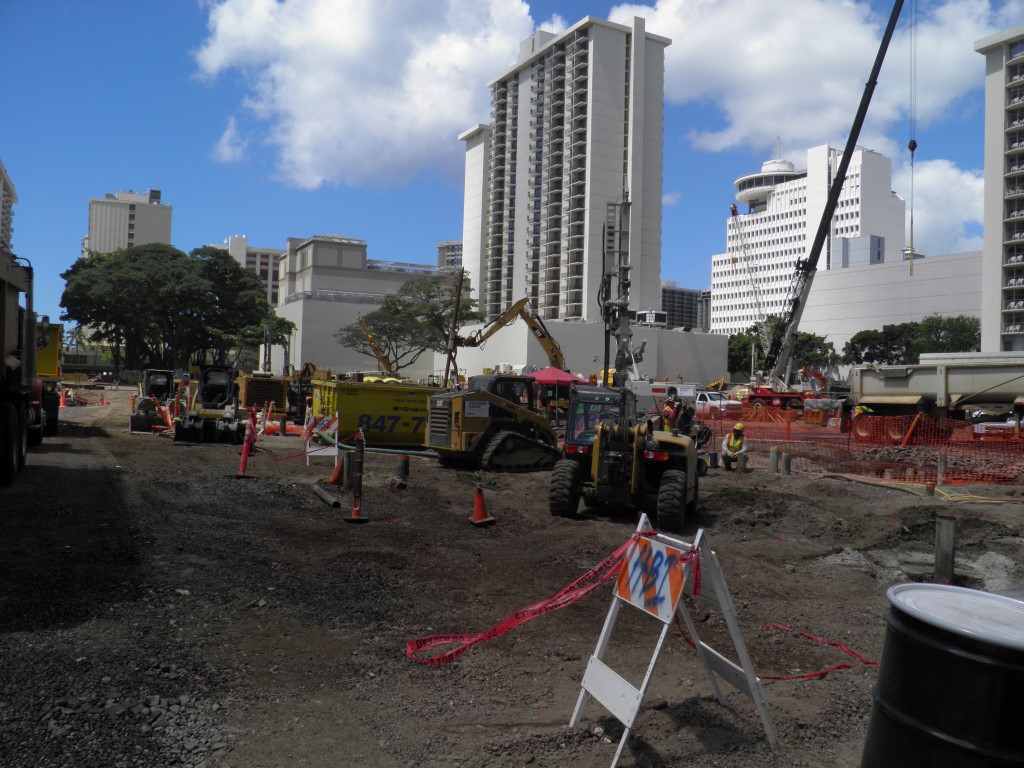 Each of you can make an immediate difference by forwarding the alohahawaiionpaa.org web site to friends and acquaintances for their review and support. Please tell them to also educate others, download the appropriate signature drive sheets and have them filled out, scanned and returned, preferably by E-mail, to us at alohahawaiionipaa@gmail.com. Please also request to provide E-mail rather than home addresses as we can then keep in touch with and update you without incurring expenses. Donations received will be deposited in the locked HCCV bank account set up to establish this goal and cannot be used for incidental expenses occurred. Your Board at AHOP.org and expanding volunteers consist of dedicated idealists serving without financial gain or remuneration while seeking elusive justice.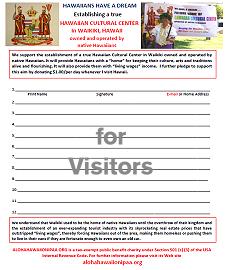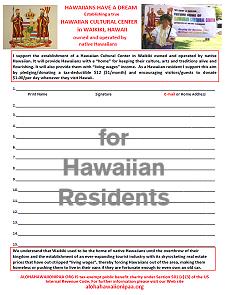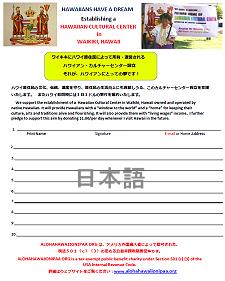 You may mail the collected signature sheets to:
ALOHAHAWAIIONIPAA.ORG
41-1135 Waikupanaha St., Waimanalo, HI 96795-1184, U.S.A.
Be assured that AHOP.org will always abide by its mission statement and will not accept "donations" form groups that would divert or dilute its purpose.