Post Archives from the 'EVENTS' Category
---
The public support gathering and fundraising drive for the Hawaiian Cultural Center Village was officially opened about noon on August 16th, 2014.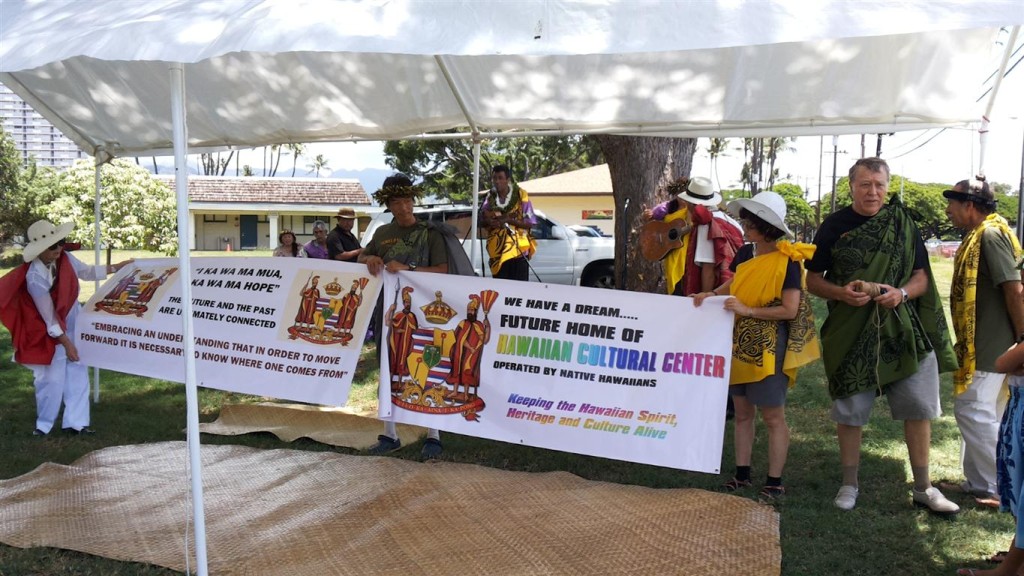 Ceremonial Pu (Shell Horn blowing), Oli (Hawaiian Chant) and the unfolding and wearing of
… Continue reading the story "

Opening of Hawaiian Cultural Center Village Drive

"
"Kahu Ryan Kalama deeply cared for our land, water and its people. As Hawaiians we are deeply affected by his sudden death. Aloha brother, we will always remember you and we going kanikapila for you."
Haunani
Ryan, as Committee Director of the Hawaiian Civic Club of Waimanalo and Cultural Practitioner of the Waimanalo Annual Makahiki Committee, had E-mailed his friends on October 12
th
about
… Continue reading the story "

In memory of Kahu Ryan Kalama, our brother. 10-21-2013

"